Budget Analysis I – Budget Office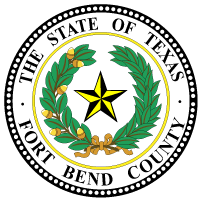 | | | | | | |
| --- | --- | --- | --- | --- | --- |
| ID | 2021-4392 | Job Code | 21-367 | # of Openings | 1 |
| Min Start Salary | USD $1,897.60/Bi. | Category | Professional Management | Max Start Salary | |
Overview
Provides experienced, knowledgeable support for the budget and strategic planning processes for Fort Bend County.  Participates in planning of programs, policies or objectives for own work group and department.
Responsibilities
Prepare and present County annual operating budget for review and Commissioners Court approval by conducting interviews and conferences with department heads and elected officials during development of the budget.  Analyzes the fiscal impact of budget amendments and transfers; performs various studies requiring compilation and analysis of financial data using trend analysis, break-even analysis, net present value analysis, return on investment analysis, cost-benefit analysis, expenditure and revenue analysis and forecasting, and performance measures.  Monitors County department's operation for the efficient use of budget resources using performance standards developed by the state, Budget Officer and County Auditor.  Performs cost-benefits analyses to compare operating programs, review financial requests, and explore alternative financing methods.  Utilizes Advanced Financial Systems (Business Objects, Crystal Reports, PowerPlan, Infor/Lawson) to retrieve data for budgetary purposes.  Participates in activities and duties related to emergency management during a local state of disaster as directed by appropriate county managers.
Qualifications
Bachelor's Degree with general accounting courses.  Three years job related experience.  Proficient in Excel, Word, PowerPoint, 10-Key.  Advanced abilities in Excel using Macros and other advanced functions preferred.  Exceptional computer skills using multiple applications, flowcharting principles and applications, reporting applications, basic law course, database comprehension preferred.  Advanced research skills.  Great interpersonal and communication skills consisting of cooperation, networking, persuasion, political savvy, negotiation, conflict resolution, interviewing, listening, and oral and written communication.  Able to administer training classes and speak to and train large groups of people preferred.
SALARY RANGE: Professional/Management Grade 11, $1,897.60 – $2,285.60 biweekly based on qualifications
CLOSING DATE:  Upon filling position
All full-time and part-time employees are members of the Texas County District Retirement System (TCDRS). Full-time employees also enjoy a wide-range of great benefits.
Fort Bend County is an equal opportunity employer, committed to non-discrimination in employment on any basis including race, color, religion or creed, sex, sexual orientation, gender, gender identity, gender expression, pregnancy status (including childbirth and related medical conditions), national origin, ethnicity, citizenship status, age (40 and over), physical or mental disability, genetic information, protected military and veteran status, political affiliation or beliefs, or any other classification protected by state, federal  and local  laws, unless  such classification is a bona fide occupational qualification.
To be considered for employment, all interested candidates must complete the required Fort Bend County online employment application located at www.fortbendcounty.jobs
Job Features
| | |
| --- | --- |
| Job Category | Accounting & Bookkeeping, Admin & Clerical, Analytical, Business Administration, Communication, Customer Service, Data Management, Document Control, Investment, Literary/Writing skills, Office Assistance, Project Management, Public Relations |