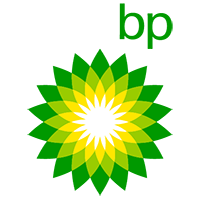 Job ID
 posted 06/03/2022
Job Profile Summary
Responsible for providing relevant models and analytical insight that directly influence, support & surface commercial activities using advanced technical and analytical expertise, identifying process improvements and working with stakeholders and analytics colleagues to share information and ideas, build models, and develop tools and systems.
The core strategists provide direct technology support to analysts, worldwide to help build models and analytical insight that directly influences commercial outcomes. We are Python experts located in each of our main trading locations and combine deep programming know-how with practical experience of analytics – data science methods, statistics, numerical algorithms, regression analysis or commercial skills. We provide timely, technology solutions to analysts within oil and products, gas and power and low carbon and partner with the central IT organisation for strategic deliveries, including modern data repositories, data ontologies, new analytical toolkits, visualisation technologies and cloud compute
Job Advert
Key responsibilities:
You will build direct relationships with key analysts to understand their business requirements and immediate goals.
Highly networked within both the global Core Strategist team and the central IT organization you will play a leading role in advancing the analyst technology agenda across regions.
Be held by the business as a deep technical authority and source of expert guidance to the analyst community. Provide day-to-day problem solving support and proactively share best practice.
Create efficient, resilient and innovative solutions using modern data analytics technologies
Partner with analysts to develop custom interactive dashboard visualization solutions using web technologies and third-party frameworks.
Design and build scalable, reusable components and frameworks in-line with mandated architectures. Rigorously adhere to software development best practice for enterprise-grade applications.
Make significant contributions to the shared proprietary model libraries for use by analysts globally.
Work with the architecture and infrastructure teams in central IT to ensure that designs are aligned with the company technology strategy. Play a key interfacing role between IT and the analyst community
Essential experience and skills
Undergraduate degree in STEM subject or quantitative discipline.
Deep practical experience and knowledge of Python programming for numerical data analysis, including strong knowledge of pandas, numpy, Jupyter. Solid hands-on knowledge of time series data manipulation. Ability to write production ready, highly reliable, tuned (pythonic) numerical code.
Deep understanding of web services, ability to integrate with REST APIs.
Good knowledge of SQL and RDBMs and strong experience in cloud technology concepts and stack, specifically AWS services.
You create engaging visual reports with a strong emphasis on data visualization. Knowledge of visualisation frameworks including Plotly, Plotly Dash and PowerBI.
You adhere to software development industry best practice, including unit, integration and regression testing. Build and deploy patterns. Source code control systems, preferably Git.
Strong analytical, reasoning and mathematical skills.
Desirable experience and skills
Understanding of web technologies including HTML, CSS, XML.
Understanding of time series forecasting, quantitative skills, e.g. statistics, probability theory, OLS and Lasso, Logistic Regression
Experience of working with data science platforms – especially DataIKU
Experience with the following data sources, pricing models and related tools: ONS, CCEE, BBCE, NEWAVE, DECOMP, PROSPEC/NORUS.
Object oriented programming in a second language, for example Java, C++ or C#
Javascript or Typescript programming, experience with React.js, Node.js/npm.
The scientific python stack including SciPy, scikit-learn, Statsmodels and possibly Tensorflow or NLTK.
Considering Joining bp?
At bp, we support our people to learn and grow in a diverse and exciting environment. We believe that our team is strengthened by diversity. bp is committed to encouraging an inclusive environment in which everyone is respected and treated fairly. There are many aspects of our employees' lives that are meaningful, so we offer benefits to enable your work to fit with your life. These benefits can include flexible working options, a generous paid parental leave policy, excellent retirement benefits, and excellent Benefits.
Entity
Trading & Shipping
Job Family Group
Supply & Trading Group
Relocation available
Negotiable
Travel required
No
Time Type
Full time
Country
United States of America
About BP
TRADING & SHIPPING
Our purpose is to bring together people, energy and markets to power and navigate a changing world.
In a time of constant change and possibility we need new talent to pursue commercial opportunities, fuelled by world-class insight and expertise. We're always striving for more innovative digital solutions, sustainable outcomes and closer collaboration across our company and beyond, and you could be part of that too. Together we continue to grow as the world's leading energy trader.
Join us and help us achieve these goals by:
• developing and continuously evolving a globally diversified portfolio that accesses new markets, commodities and commercial opportunities
• collaborating with our business groups to provide innovative commercial and marine solutions that add value to bp's assets and flows
• delivering high-quality earnings and creating an organisation that is swift to identify and optimise market insights
• navigating a new era of energy for our planet, by sea
• acting with respect and integrity at all times, with the people we work with and the markets we operate in
• maintaining a comprehensive, rigorous and holistic risk control framework that ensures we operate in a safe, compliant and efficient way at all times
• empowering the deep expertise and leadership of our people
Legal disclaimer
If you are selected for a position in the United States, your employment will be contingent upon submission to and successful completion of a post-offer/pre-placement drug test(and alcohol screening/medical examination if required by the role) as well as pre-placement verification of the information and qualifications provided during the selection process. The drug screen requires a hair test for which BP must be able to obtain a sufficient hair sample for analysis (~4 cm/1 ½" scalp, or > 2 cm/¾" body – arms & armpits/legs/chest)
As part of our dedication to the diversity of our workforce, BP is committed to Equal Employment Opportunity. Applicants will receive consideration for employment without regard for race, color, gender, religion, national origin, disability, veteran status, military status, age, marital status, sexual orientation, gender identity, genetic information or any other protected group status. We are also committed to providing reasonable accommodations for qualified individuals with disabilities and disabled veterans in our job application procedures. If you need assistance or an accommodation due to a disability, you may contact us or have one of your representatives contact us at BPUSApplicationAssis@bp.com; or by telephone at 833 478 7480 8am-5pm CST/CDT Monday-Friday.
Read the Equal Employment Opportunity is the Law poster and the poster supplement – for more information about Equal Employment Opportunities. (Spanish version)
BP is an equal employment opportunity and afhttps://bp.searchgreatcareers.com/job/-/-/198/30246637344?utm_source=ziprecruiter%20uk&utm_content=pj_board&utm_campaign=us&utm_medium=jobad&ss=paid&p_uid=baWTuBRncC&p_sid=esM2Pgbfirmative action employer. View our policy statement
Job Features
| | |
| --- | --- |
| Job Category | Development Services - Planning, Analytical, Applied Mathematics, Business Administration, Communication, Data Management, Design/Drafting, Document Control, Estimation, Hardware/Software Support, Information Technology, Logistics, Project Management, Public Relations, Quality Control, Research Development, Science & Biotech, Software Development |