Software Engineer – Infrastructure *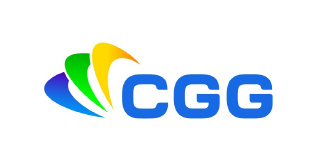 *Internal opportunities open. Please contact us for internal reference*
Houston, TX, USA

Full-time
Company Description
CGG is a pioneering Technology company providing fully integrated Geoscience services within the global Energy sector. We deliver a unique range of technologies, services, and equipment designed to understand and address the world's complex natural resource, environmental, and infrastructure challenges.
Job Description
CGG is a global leader in the fields of subsurface imaging and high-performance computing. Supporting the business is a diverse and constantly evolving challenge at petabyte scale to keep pace with the growth and trends in the industry. You would be involved in the design, implementation, roll-out and support of infrastructure systems, to enable 24/7 HPC.
As a member of a highly visible team, the potential candidate will have the opportunity to make a real difference to the business. As such, we are looking for an enthusiastic technologist, with a good appreciation of clean and efficient code, a keen eye on detail and who is motivated to work on a broad range of technologies in a wide range of business areas.
Become Part of our Team
Multiple openings across entry, mid and senior level roles with the possibility of remote work
We are looking for creative and innovative individuals who are passionate about programming and developing technical knowledge to join our global research and development team. This team is responsible for developing and supporting software solutions for our diverse internal and external software & HPC users.
As an integral member of our global research and development team, we highly encourage the contribution of ideas and drive in the generation of new concepts, to maintain our outstanding leadership position for technology and service delivery in the marketplace.
While the role is varied in tasks and responsibilities, a typical day for the team would include:
Architect & develop new software and tools using modern technologies both for long term projects and infrastructure improvement
Creating and managing CI/CD pipelines to build, test and deploy services and apps
Transforming software services to be cloud ready using techniques such as containerisation
Taking technical decisions to ensure new developments improve scalability and security
Participation in design discussions with other teams across CGG
A successful candidate will be creative and innovative, with both strong communication and problem-solving skills. They will be reliable and conscientious giving great attention to detail, alongside having excellent analytical skills with a passion about programming and developing technical knowledge.
Must have current U.S. work authorization or qualify for sponsorship. 
Qualifications
Master's degree or higher in STEM (Ph.D. would be a plus). An equivalent combination of education and experience will be considered.
Essential Skills & Competencies:
Through formal education or self-learning, fluent in at least one of C/C++, Python, Go or Java, ideally based on a Linux platform.
Five years or more of relevant work experience
Highly motivated and eager to learn
Excellent analytical and problem-solving skills
The ability to define and manage project deadlines
The ability to balance workloads across a wide variety of projects
Knowledge of software development best practices and the software development lifecycle
Preferred:
Strong technical skills to architect, develop and optimize Micro Services based applications
Development experience with containers, orchestration, and message driven applications
Experience designing and implementing efficient algorithms and data structures
Understanding of client-server application architecture, RPC programming (GRPC, Thrift)
Knowledge in relational and NOSQL database technologies
Experience with version control tools i.e. Git, and CI/CD
Additional Information
Perks and Benefits
Additional Information
Relocation bonus to help offset the cost of moving to Houston
$10,000 signing bonus to welcome you in!
Performance-based bonus averaging at 10-15% at entry level (contingent on financial & individual performance) – The only limit is your potential!
3 weeks' vacation to recharge, 3 personal days and 8 sick days for you to use when you need it the most
A hybrid and flexible work schedule
Excellent 401k match program (contribute up to 5% and we'll match up to 7%!)
Medical, dental, vision, supplemental benefits available and so much more
CGG wants our employees to be the best versions of ourselves – we offer a Wellness Program as well as a state-of-the-art Fitness Center
Tired of packing lunch? We got you covered with free lunches on Tuesdays, Wednesdays, and Thursdays!
Why work at CGG?
Highly intelligent and motivated coworkers who are leaders in geoscience technology and high-performance computing
Energetic and challenging-yet-fun work environment, full of interesting problems to be solved and technologies to be developed
Excellent training and mentorship programs
We take care of our biggest asset – our people!
We wish to thank all applicants for their interest; however, only those candidates selected for an interview will be contacted.
We see things differently. Diversity fuels our innovation, we value the unique ways in which we differ, and we are committed to equal employment opportunities for all professionals.
Job Features
| | |
| --- | --- |
| Job Category | Development Services - Planning, Analytical, Applied Mathematics, Auditing, Business Administration, Computer Science, Data Management, Engineering, Information Technology, Investment, Leadership, Management, Mathematical/Statistical Skills, Network Administration, Project Management, Public Relations, Research Development, Software Development, Statistics |