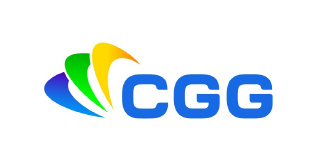 *Internal opportunities open. Please contact us for internal reference*
Houston, TX, USA
Full-time
Company Description
CGG is a pioneering Technology Company providing world class fully integrated Geoscience services within the global Energy sector. Created in 1931, our history tells the story of a profession conducted with passion and of an adventure stretching across five continents. We employ in excess of 4,600 people worldwide, who bring a unique blend of talent and energy through working together to deliver unrivalled innovative solutions to our customers.
Through our cutting-edge Technology in Geoscience, we have achieved outstanding leadership with a strong focus on innovation and a commitment to delivering the best sustainable solutions to our clients' energy challenges. Based on the foundations of mathematics and applied physics, we bring our clients a unique range of technologies, manufactured equipment and services, designed to generate stunning 3D images of the Earth's subsurface structures.
WHY WORK AT CGG?
Highly intelligent and motivated coworkers who are industry leaders in seismic imaging.
Energetic and challenging-yet-fun work environment, full of imaging problems to be solved and technologies to be developed.
Excellent training and mentorship programs.
We take care of our biggest asset – our people!
Job Description
CGG is looking for an experienced Project Manager to be responsible for our company's ongoing projects. You will be working closely with your team members to ensure that all project requirements, deadlines, and schedules are on track.
Responsibilities
Leads projects through all stages of the Project Management Lifecycle Process

Guides through all gating phases from ideation to closure
Ensures clearly defined scope, timeline and budget for each project

Engages internal and external stakeholders to establish Risk Plans to identify project risk and develop mitigation `
Develops and maintains Stakeholder engagement through all phases of the project

Establishes reporting cadence tailored appropriately to audience type

Establishes tight controls to ensure delivery of project on time, within scope, and on budget
Assembles project teams designed to maximize project outcomes by providing purpose, direction, and motivation
Develops and maintains relationships with external stakeholders/providers such as vendors and other 3rd party resources
Primary communication vessel to stakeholders and delivery teams for all aspects of the project
Actively engages with PMO regarding pipeline/portfolio management and project reporting/artefact maintenance
Accountable for project financials (forecast/actuals) from ROM estimate through project completion
Qualifications
Required skills and qualifications
Strong verbal and written communication skills

Collaborative
Concise messaging tailored to audience type
Ability to effectively work at all levels of the organization
Negotiation capability amongst different stakeholder types

5+ years of experience in Project Management role
Familiarity and use of multiple project delivery methodologies (Agile/Waterfall)
Leadership capability to influence both directly and indirectly managed resources
Capability to partner with PMO to educate org regarding PM process, methodology, and overall PM support
Structured approach to problem solving leveraging critical thinking and situational awareness skills
Strong time management skills with ability to create appropriate sense of urgency as required
Financial/budget management – estimating, forecasting, actuals
Preferred skills/qualifications
Bachelor's degree (STEM studies, Business)
Project/Program management industry certifications (PMP, ACP, CAPM, CPD)
7+ years of experience in project management role
Proficiency in MS Project, JIRA
Additional Information
All your information will be kept confidential according to EEO guidelines.
We see things differently. Diversity fuels our innovation, we value the unique ways in which we differ, and we are committed to equal employment opportunities for all professionals.
Job Features
| | |
| --- | --- |
| Job Category | Development Services - Planning, Admin & Clerical, Analytical, Auditing, Business Administration, Communication, Data Management, Document Control, Finance, Industrial, Project Management, Public Relations, Quality Control, Research Development |