Project Manager – Communications – County Judge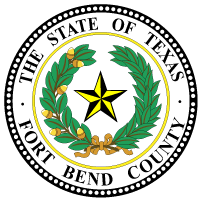 | | | | | | |
| --- | --- | --- | --- | --- | --- |
| ID | 2021-4398 | Job Code | 21-380 | # of Openings | 1 |
| Min Start Salary | USD $2,532.00/Bi. | Category | Professional Management | Max Start Salary | USD $3,050.40/Bi. |
Overview
The Project Manager – Communications serves a critical function in developing content for public consumption.  This role would utilize the latest technology to produce, capture, and manage digital and print media content for external and internal consumption.  This role would manage department websites in conjunction with FBC IT and produce content for both print and web, including but not limited to brochures and newsletters.  Additionally, this role would provide direct support for advancing and coordinating public facing events in their entirety to ensure an appropriate representation of the County to the public.  Participates in planning of programs, policies or objectives for own work group and department.
Responsibilities
The Project Manager – Communications will perform duties related to the strategic communications, graphic design, video production, and engagement with internal and external stakeholders.  Advance access and opportunity for the Fort Bend community by creating new content and using new media to build stronger ties between the County and the community.  Support key initiatives and special projects of the Commissioners Court and County Judge's Office by creating content that clearly communicates to the public the county's programs and priorities.  Curate original content for inclusion in communications to external and internal stakeholders.  Liaise with the Office of Emergency Management on an on-going basis to communicate to the public important public safety messages, particularly in times of disaster.  Establish and implement a community engagement plan to inform the Department's work.  Manage social media platforms, creating and executing a posting schedule, designing communications with a consistent theme and voice.  Responsible for monitoring and updating social media platforms and websites related to the County Judge's Office.  Serve as chief photographer and videographer for the event at which the Judge is present or events that occur at the Historic County Courthouse.  Provide support for public presentations, ensuring appropriate voice, branding and clearly communicates intended purposes.  Perform any additional duties as delineated by the Fort Bend County Commissioners Court related to the objectives of the Department.  Participates in activities and duties related to emergency management during a local state of disaster as directed by appropriate county managers.
Qualifications
Bachelor's Degree; Minimum of two (2) years full-time, paid, related professional experience in job responsibilities, including related to communications, social media management, graphic design, or public engagement.  Demonstrated command of social media management, including engagement analytics, and social media platforms including Twitter, Instagram, TikTok, Facebook, LinkedIn, etc.  Demonstrated command of professional video editing software, including Adobe Premiere Pro, Final Cut, etc.  Demonstrated command of professional graphic design tools including Adobe Photoshop, etc.  Professional writing skills.  Ability to interact and deal effectively with other employees, elected and appointed officials, department heads and the public.  Strong organizational skills, ability to communicate verbally, and in writing.  Strong supervisory, interpersonal skills, including persuasion, diplomacy and problem solving to deal effectively with the public, other employees and elected officials.  Ability to use discretion and intelligible through process in making responsible decision without supervision.
SALARY RANGE: Professional/Management Grade 13, $2,532.00 – $3,050.40 biweekly based on qualifications
CLOSING DATE:  Upon filling position
All full-time and part-time employees are members of the Texas County District Retirement System (TCDRS). Full-time employees also enjoy a wide-range of great benefits.
Fort Bend County is an equal opportunity employer, committed to non-discrimination in employment on any basis including race, color, religion or creed, sex, sexual orientation, gender, gender identity, gender expression, pregnancy status (including childbirth and related medical conditions), national origin, ethnicity, citizenship status, age (40 and over), physical or mental disability, genetic information, protected military and veteran status, political affiliation or beliefs, or any other classification protected by state, federal  and local  laws, unless  such classification is a bona fide occupational qualification.
To be considered for employment, all interested candidates should complete the required Fort Bend County online employment application located at www.fortbendcounty.jobs
Job Features
| | |
| --- | --- |
| Job Category | Development Services - Planning, Admin & Clerical, Business Administration, Communication, Data Management, Design/Drafting, Graphic Design, Hardware/Software Support, Information Technology, Literary/Writing skills, Office Assistance, Project Management, Public Relations, Social Media, Software Development |