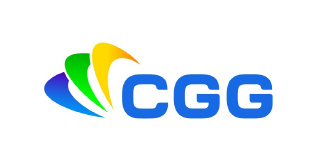 Houston, TX, USA

Full-time

Company Description

CGG is a pioneering Technology company providing fully integrated Geoscience services within the global Energy sector. We deliver a unique range of technologies, services, and equipment designed to understand and address the world's complex natural resource, environmental, and infrastructure challenges.

Job Description

Start your career with a recognized leader in geoscience technology and solutions. With CGG's Subsurface Imaging team, you will be trained to use knowledge of seismic data acquisition, wavelet processing, and velocity modeling to generate accurate 3D images of the Earth's subsurface to help our clients get the most value from the data and make informed decisions to minimize exploration and development risk. You will learn to experiment with various mathematical and geophysical concepts using state-of-the-art geoscience technology and software and high-performance computing applications to ensure a high-quality product.

Working as part of a team of Seismic Imaging Analysts and Seismic Imagers, emphasis will be on managing day-to-day operations of challenging projects, providing data analysis and optimal quality control, identifying problems, and defining ideal solutions. Our Imaging personnel also work closely with our Research and Software Development staff to develop new techniques and tools and collaborate with them to publish information about emerging technologies.

Using advanced modeling techniques and cutting-edge data visualization tools, Seismic lmaging Analysts create and update seismic velocity models that closely represent subsurface geology. In addition to learning and applying advanced geophysical concepts, you will also have the opportunity to learn and develop expertise in geology and structural horizon interpretation.

#LI-LM1

Must have current U.S. work authorization or qualify for sponsorship.

Qualifications

PhD or Master's in Geophysics, Physics, Electrical/Mechanical Engineering, Applied Mathematics, or other related technical or engineering discipline
Strong mathematical and problem-solving skills
Innovative mindset
Highly motivated and eager to learn
Collaborative team player
Excellent attention to detail
Strong communication, organizational, and presentation skills
Experience with a UNIX environment preferred

Additional Information

Perks and Benefits: 

Starting salary range: $85,000 – $100,000 (dependent on candidate profile and background)
Relocation bonus to help offset the cost of moving to Houston
$10,000 signing bonus to welcome you in!
Performance based monthly bonus averaging at 10-15% at entry level (contingent on financial & individual performance) – The only limit is your potential!
Fast paced promotions and career progression
3 weeks' vacation to recharge, 3 personal days and 8 sick days for you to use when you need it the most
A hybrid and flexible work schedule
Excellent 401k match program (contribute up to 5% and we'll match up to 7%!)
Parental leave program – CGG offers eligible moms and dads paid time off to bond with their new child
Medical, dental, vision, supplemental benefits available and so much more
CGG wants our employees to be the best versions of ourselves. We offer a Wellness Program as well as a state-of-the-art Fitness Center
Tired of packing lunch? We got you covered with free lunches on Tuesdays, Wednesdays and Thursdays!

Why work at CGG?

Highly intelligent and motivated coworkers who are industry leaders in geoscience technology and subsurface imaging
Energetic and challenging-yet-fun work environment, full of imaging problems to be solved and technologies to be developed
Excellent training and mentorship programs

We see things differently. Diversity fuels our innovation, we value the unique ways in which we differ, and we are committed to equal employment opportunities for all professionals.
Job Features
| | |
| --- | --- |
| Job Category | Development Services - Planning, Analytical, Business Administration, Communication, Data Management, Engineering, Environmental, Hardware/Software Support, Industrial, Information Technology, Lab Management, Laboratory, Leadership, Management, Network Administration, Occupational Safety, Project Management, Public Relations, Quality Control, Research Development |