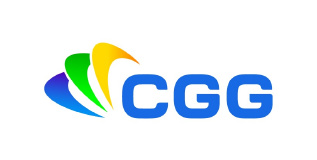 Houston, TX, USA

Full-time
Company Description
CGG is a pioneering Technology Company providing world class fully integrated Geoscience services within the global Energy sector. Created in 1931, our history tells the story of a profession conducted with passion and of an adventure stretching across five continents. We employ in excess of 4,600 people worldwide, who bring a unique blend of talent and energy through working together to deliver unrivalled innovative solutions to our customers.
Through our cutting-edge Technology in Geoscience, we have achieved outstanding leadership with a strong focus on innovation and a commitment to delivering the best sustainable solutions to our clients' energy challenges. Based on the foundations of mathematics and applied physics, we bring our clients a unique range of technologies, manufactured equipment and services, designed to generate stunning 3D images of the Earth's subsurface structures.
WHY WORK AT CGG?
Highly intelligent and motivated coworkers who are industry leaders in seismic imaging.
Energetic and challenging-yet-fun work environment, full of imaging problems to be solved and technologies to be developed.
Excellent training and mentorship programs.
We take care of our biggest asset – our people!
Job Description
The Facilities team in the Houston office is offering a position for Facilities Engineer.
Responsible for building and systems maintenance, testing, repair and inspection.
Coordination of contractors for building repair, replacement, testing and remodeling.
Perform moves of employee offices and ensure compliance with local, state, and federal regulatory and internal HSE standards.
Able to work effectively in a team environment with minimum supervision.
Qualifications
Able to work weekends and after hours, as needed. This position requires employee to participate in 4-week, on-call rotation
Must be well organized and possess a strong work ethic.
Experience in commercial HVAC, CMMS, task management, MS Excel, MS Word, building automation and control systems
Experience with electrical systems, fire alarm systems, access controls, code compliance and elevators a plus
Spanish, written and spoken a plus
Strong teamwork, interpersonal understanding and communication skills
Ability to work in a diverse, professional environment.
Ability to lift 40lbs on a regular basis
Ability to stand on feet/ladders for extended periods of time
Valid Driver's license
Proficient in the use of hand/power tools
Additional Information
All your information will be kept confidential according to EEO guidelines.
We see things differently. Diversity fuels our innovation, we value the unique ways in which we differ, and we are committed to equal employment opportunities for all professionals.
Job Features
| | |
| --- | --- |
| Job Category | Development Services - Planning, Automation, Business Administration, Chemistry, Computer Science, Data Management, Document Control, Electrical, Engineering, Estimation, Industrial, Information Technology, Manufacturing, Mathematical/Statistical Skills, Mechanical, Network Administration, Occupational Safety, Optoelectronics, Project Management, Quality Control, Science & Biotech, Software Development, Supply Chain |